PROBUS CLUB
NEUTRAL BAY

PO Box 121 Neutral Bay 2089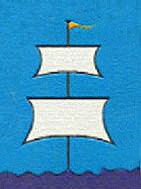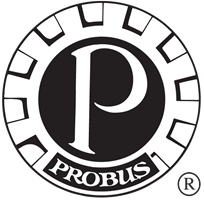 Further Information
Aims & Objectives
The purpose of this Club shall be to advance intellectual and cultural interests among adult persons who have retired or are semi-retired from their former occupations.


It will hold regular meetings and arrange activities to provide opportunities for fellowship, friendship, and social interaction.


It shall strive to be seen as a worthwhile organisation by the local community.


It shall be non-political and non-sectarian. It shall not endorse any candidate for public office and shall not take corporate action at any meeting with the intention of influencing the policies or decisions of governments. However, the merits of any public questions may be a subject of fair and intelligent study or discussion at a Club meeting for the information of members.


It shall not be or be seen to be a fund-raising body. The Club by a majority decision of its members may engage in corporate projects for social benefit provided that any such activity shall not involve the raising of funds and provided that individual participation in any such project shall be entirely voluntary.
Membership
Membership of this Club shall be open to retired and semi-retired men with a background in the professions or business who have held positions of responsibility in any worthy and reputable vocation and who appreciate and value opportunities for social contact with others in similar circumstances.


Applicants for membership must be sponsored by two members of the Club and approved for membership by a majority of the Management Committee.


No member shall be denied membership of the Club by reasons of race, religion or political persuasion.


A member who has rendered outstanding service to the Club may be granted life membership. Widows and partners of deceased members may be elected Honorary Members enabling them to attend meetings and activities and thereby maintain their association with the Club.


Our financial year ends on the last day of December each year. Annual subscriptions are set in March each year and become due and payable promptly (no later than 30 June). New members pay a joining fee and a pro rata subscription for their first year based on their joining date. New members should pay their joining fee and subscription as soon as they are advised that their application has been approved.


New members are the 'lifeblood' of the Club and introducing new members into the Club is incumbent on every member - not just the committee and Membership Officer.


Member well-being is a vital part of the Club and the Welfare Officer keeps in touch with members who may be going through a health or emotional set-back. Each member is asked to advise the Welfare Officer of any member they become aware of who may be experiencing such a set-back.
Management
The Club is managed by a committee comprising President, Vice President, Immediate Past President, Secretary, Treasurer and ten members. Office bearers are elected at the annual general meeting. A casual vacancy may be filled by the management committee. We hope all members will make themselves available for service on the committee and to assist as necessary with the running of the club.


COVID-19 Policy
To comply with NSW Government regulations the Club has agreed to the following policy for all activities. This can be seen here


Probus South Pacific
Probus South Pacificis is the umbrella group for all Australian Probus Clubs. They have an easy to read and professionally published monthly magazine called Active Retirees which covers travel, finance, technology, health & wellbeing, recipes, and so much more. To download a free copy - click here.



Club Banking Details
Account Name: Probus Club of Neutral Bay
BSB: 082 302 Account Number: 28869 5672
Please add your NAME and PAYMENT DETAIL (abbreviated where possible)